Registering for Alternator Maintenance Reminders
A simple to use maintenance reminder service to support you in achieving maximum uptime of your STAMFORD® or AvK® alternator, by increasing the lifetime, prevent downtime and increase uptime. This will ensure your operations run smoothly and efficiently.
How does it work?
Register your STAMFORD® or AvK® alternator by registering for alternator reminders. You will then be prompted to enter the serial number and purchase date of your alternator(s) and register multiple alternators at one time. You will then receive automated reminders throughout the alternators life-cycle to book your alternator service and information.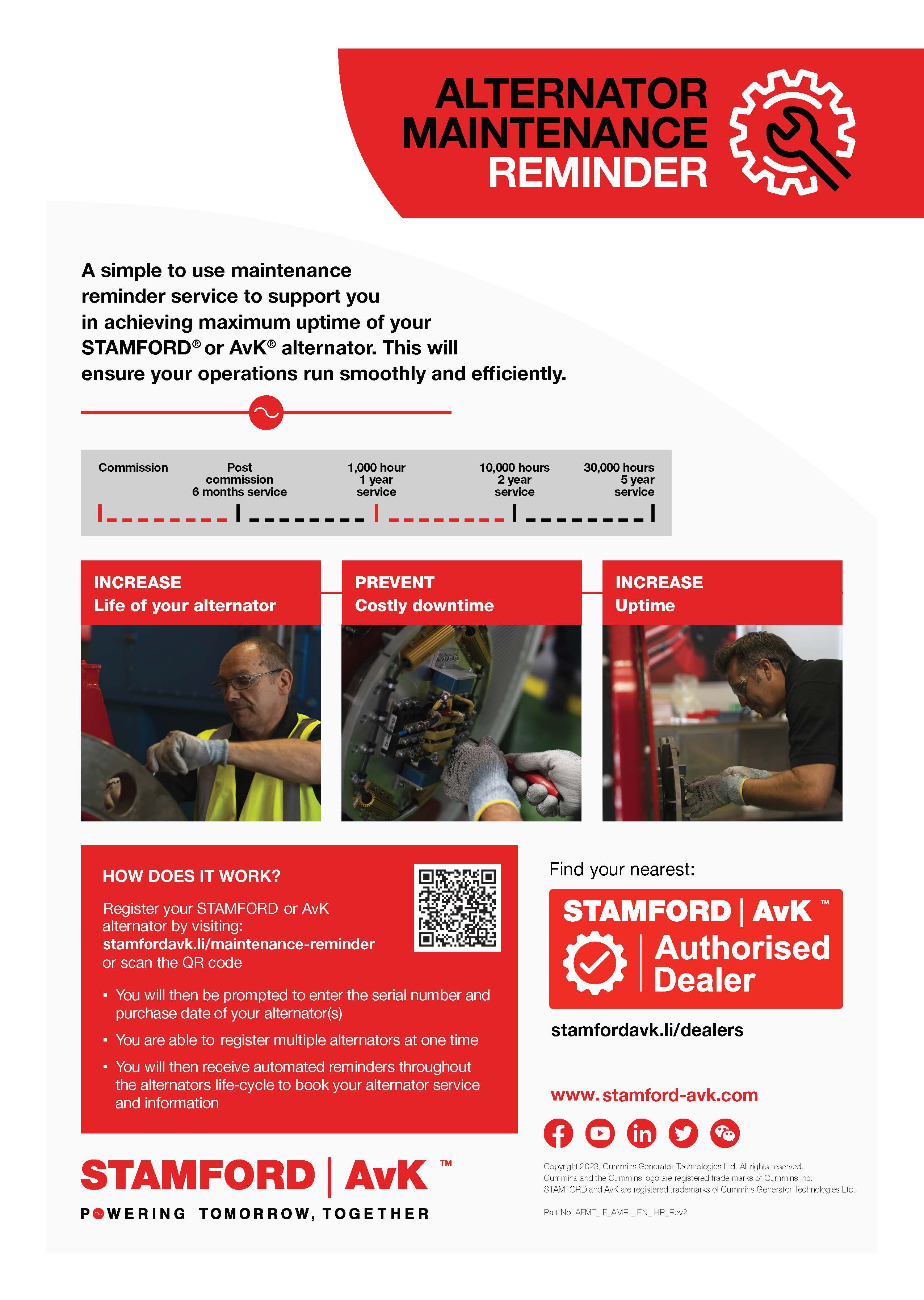 To sign up for maintenance reminders, you will need to have your serial number to hand. Where can I find my serial number?
Your serial number consists of 10 digits, made up of an alphabetical and numerical sequence. The number is located on your product nameplate.

This service is a reminder guideline only. Always be sure to consult your operator's manual or Authorised Parts and Service Dealer for the particular service and intervals required.