Buying genuine STAMFORD® and AvK® wound components is our factory recommended alternative to rewinding.
Fitting a new STAMFORD® or AvK® factory produced stator or rotor ensures the value in your entire power generation equipment is retained and avoids the risks of a potentially dangerous rewind.
The benefits of a new stator/rotor are:
Alternator remains fit for function
Reliable performance
Power output undiminished from original ratings
12 months warranty as standard
Full service package options*
View here for more information on our Wound Components.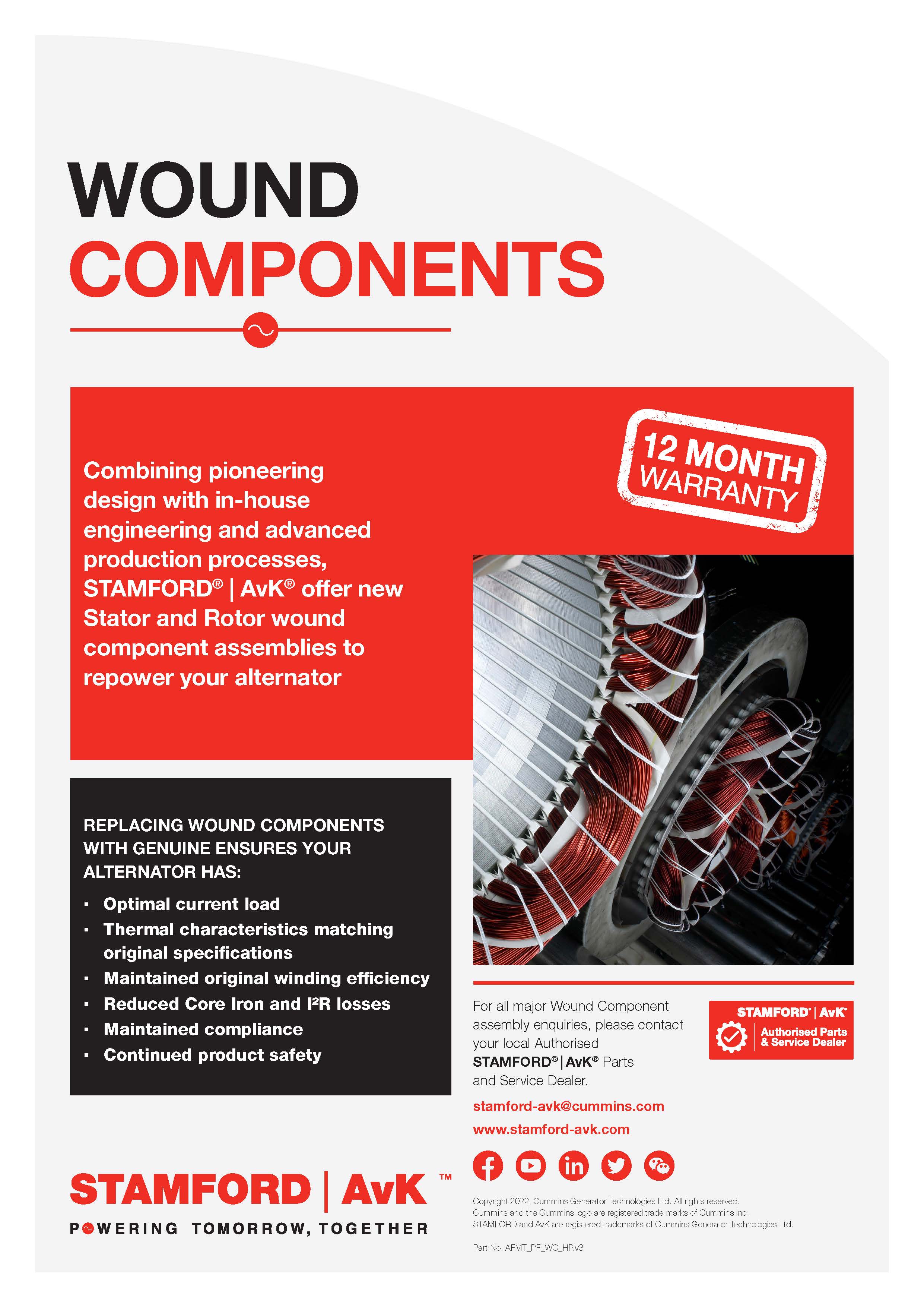 Your local STAMFORD | AvK dealer can conduct a full overhaul of your alternator on your behalf. To find your closest provider look at our parts locator.
Don't rewind – replace.