Powering the alternative fuels and hybrid revolution
Over the past 20 years, the world has started shifting away from fossil fuels towards decarbonised power. Energy producers are increasingly embracing alternative fuels and renewable energy sources to create cleaner, cost-effective and more efficient power. This helps them reduce carbon footprint, meet ever-stricter global emissions regulations and ensure they are playing their part in helping preserve the environment.
Self-sustainable systems such as microgrids, together with hybrid power plants which combine renewable technologies with conventional power generation, are important parts of this emerging landscape. Microgrids, in particular, are playing a growing role in markets and regions where central grid power can be unpredictable. Customers are also adopting hybrid infrastructures that diversify their installations, integrating two or more energy sources such as solar panels or wind power alongside traditional diesel or natural gas-powered generator sets. Other hybrid formats incorporate new energy solutions which might include battery storage and hydrogen fuel cells, along with alternative fuels such as biogas, solid waste landfill gas, municipal sewage digester gas and others. 
The role of power generation markets in hybrid systems
In many cases, conventional internal combustion-engine generator sets are deployed as a core power option. Moving into the future, one example is the <100 kVA segment of the telecoms industry, where more telecom towers are being built on hybrid infrastructures with a combination of diesel engines, batteries and solar panels to supply uninterrupted power. Other developments include generator sets which can burn alternative fuels such as biodiesel, gas or hydrogen, taking power generation even further towards full decarbonisation.
In this transitioning market, the need is for facilities that complement existing central utility structures while delivering cleaner power reliably and economically. One key to meeting this complex balance of demands is specifying the right alternators: those that are versatile enough to meet varying market, segment and application needs and also support any alternative energy source.
Alternators that support this emerging market
STAMFORD | AvK is one of the key players at the forefront of these shifting energy management strategies. Established in 1904, we are globally recognised for the design and manufacture of alternators, harnessing over 100 years of innovation and engineering expertise to create products renowned for their versatility, ruggedness and dependability. Our heritage, combined with its experience in delivering for all types of alternator installations worldwide, makes it a first choice for customers shifting towards hybrid or microgrid power systems.
At the heart of this expertise are our three alternator brands—STAMFORD® and AvK®. Extending across 0.6 to 11,200 kVA, these product families consist of both mature and innovative products with a range of electrical, mounting, cooling and bearing options that answer all possible market and segment needs.
"All our alternator ranges come backed with our proven engineering capabilities, warranties and global support to help customers navigate the challenges of switching to a hybrid infrastructure while also delivering high efficiencies." Adam Pask, Product Marketing Manager, STAMFORD | AvK
Action towards sustainability
A recent power project off Alaska's coast exemplifies the robustness of our STAMFORD® alternators: evidencing how we helped unlock a new hybrid plant in one of the world's harshest regions by supporting 200 kW energy supply for Frontier Power's partnership with Silver Mountain Construction on the installation. Technology involved pairing a propane-powered Kubota engines and STAMFORD® S0 alternators inside the generators with solar and wind energy sources. The plant is the area's only source of energy and drives a GPS system. Recognising the critical customer requirements for low maintenance and long-lasting performance, the power provider, Frontier Power, decided to equip the required generator sets with STAMFORD® HC5 alternators.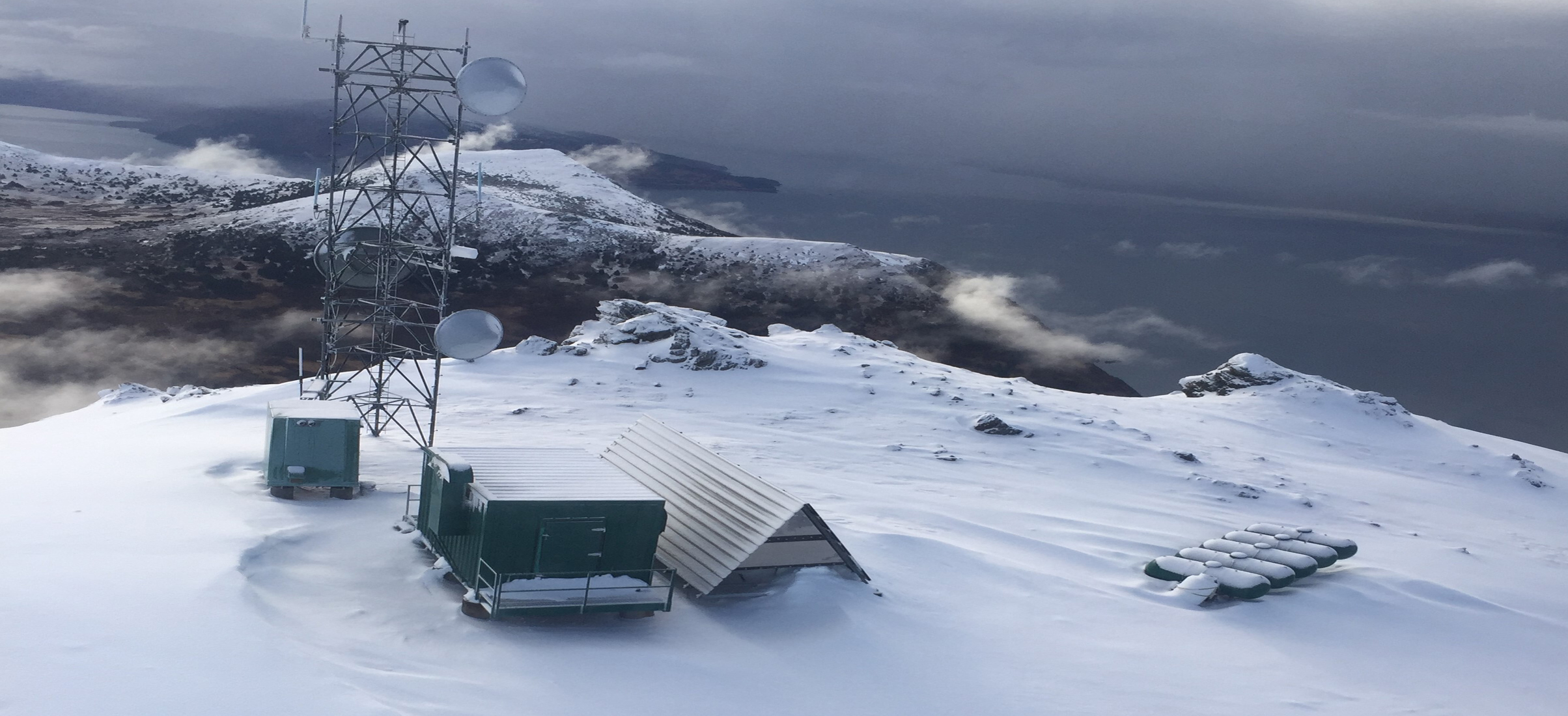 The team at Silver Mountain Construction comments: "With vast experience in building custom-design package solutions for various applications, Frontier Power did not hesitate to choose STAMFORD® alternators for the highly demanding specification."
On the other side of the world, in the fast-growing mega-city of Shenzhen in China, our STAMFORD® alternators are playing a key part in powering a major municipal solid waste project. The Shenzhen Dongjiang Environmental Renewable Energy Co Ltd uses household waste to create landfill gas for power generation, producing 50 million kWH of power each year. The customer chose our STAMFORD® S7HV alternators with an output of 1000 kW/10.5 kV to provide continuous power sustainably to support the city's growing needs. Our dedicated service and support teams worked closely with the customer to design and supply a customised solution, creating a bespoke coupling which allowed the alternator to integrate seamlessly with the generator set.
Embracing the energy future
"Power generation markets need to push ahead with reducing their carbon footprints by developing hybrid or microgrid-based facilities that use renewables alongside traditional generator sets. This will help them not only mitigate against climate change but also drive efficiency, ready them for environmental legislative changes and safeguard their reputations in a climate-aware world." Robert Reinius, Executive Director of Sales, STAMFORD | AvK 
It's clear that power technology companies across the globe are more than aware of the challenges and customers' needs to maximise uptime and dependability on top of pursuing decarbonisation goals.
As such, we are investing in future technologies and ensuring our products are versatile, efficient and durable enough to allow customers to successfully diversify in order to embrace the energy future.
To learn more about the flexibility of our STAMFORD | AvK alternator solutions and support visit www.stamford-avk.com or Stand H2.A30 at Middle East Energy 2022.