Scheduled service and repair are vital to the reliable operation of your alternator and the safety of those who come in contact with it. In order to maximise the longevity of your alternator some key components need to be replaced regularly.
Alternator Maintenance Reminder Service
Register for alternator maintenance reminders and receive email notifications on planned maintenance service schedules information on maximising the longevity of your alternator. Service reminders will follow the below approximate time schedule based on the date you enter in your registration form.

Please note, this service is a reminder guideline only and you should always consult your operator's manual or Authorised Parts and Service Dealer for the specific service and interval information.
To sign up for maintenance reminders, you will need to have your serial number to hand.
Where can I find my serial number?
Your serial number consists of 10 digits, made up of an alphabetical and numerical sequence. The number is located on your product nameplate.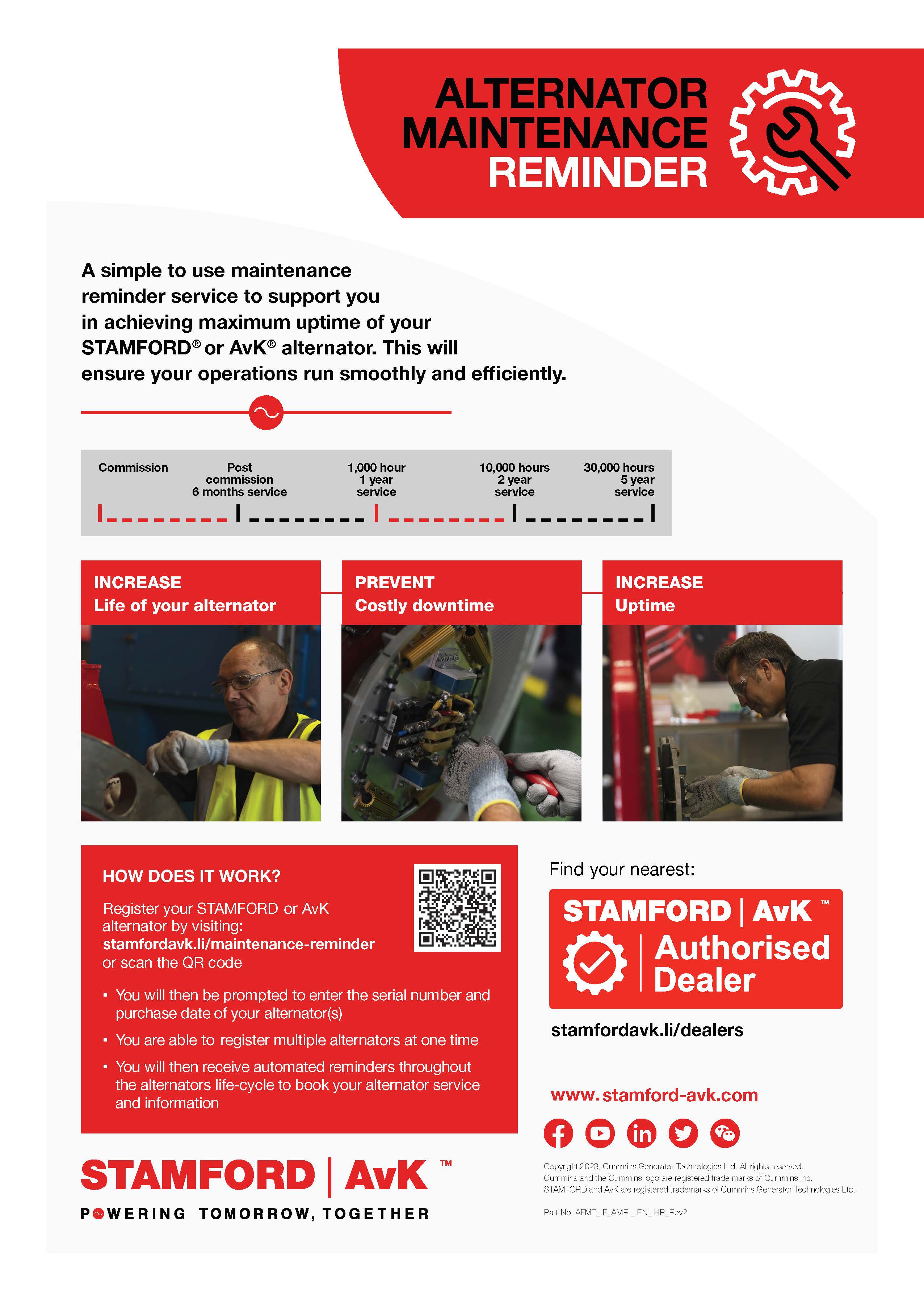 Planned Maintenance Kits and Service Guides
STAMFORD®
We offer a pre-defined Planned Maintenance Kit for each of our STAMFORD® alternator product models. These are available from your local Authorised Parts and Service Dealers.
View here for more information on our Planned Maintenance Kits
Following our Alternator Service Guide service guide combined with the Planned Maintenance Kits will help ensure your alternator will be running at optimum health.
Download the Alternator Service Guide here
AvK®
Comprehensive service guides for your AvK® alternator can be found in the Recommended Service Scheduling section of the AvK® manuals.
Specific serviceable parts for your alternator are available from your local Authorised Parts and Service Dealers.