Bearings are one of the highest wearing elements of any industrial or marine alternator so it's crucial you monitor them carefully and replace them when required.
We recommend planning the replacement of your bearings in advance to ensure your alternator avoids any critical downtime.
View here for more information on our Bearings.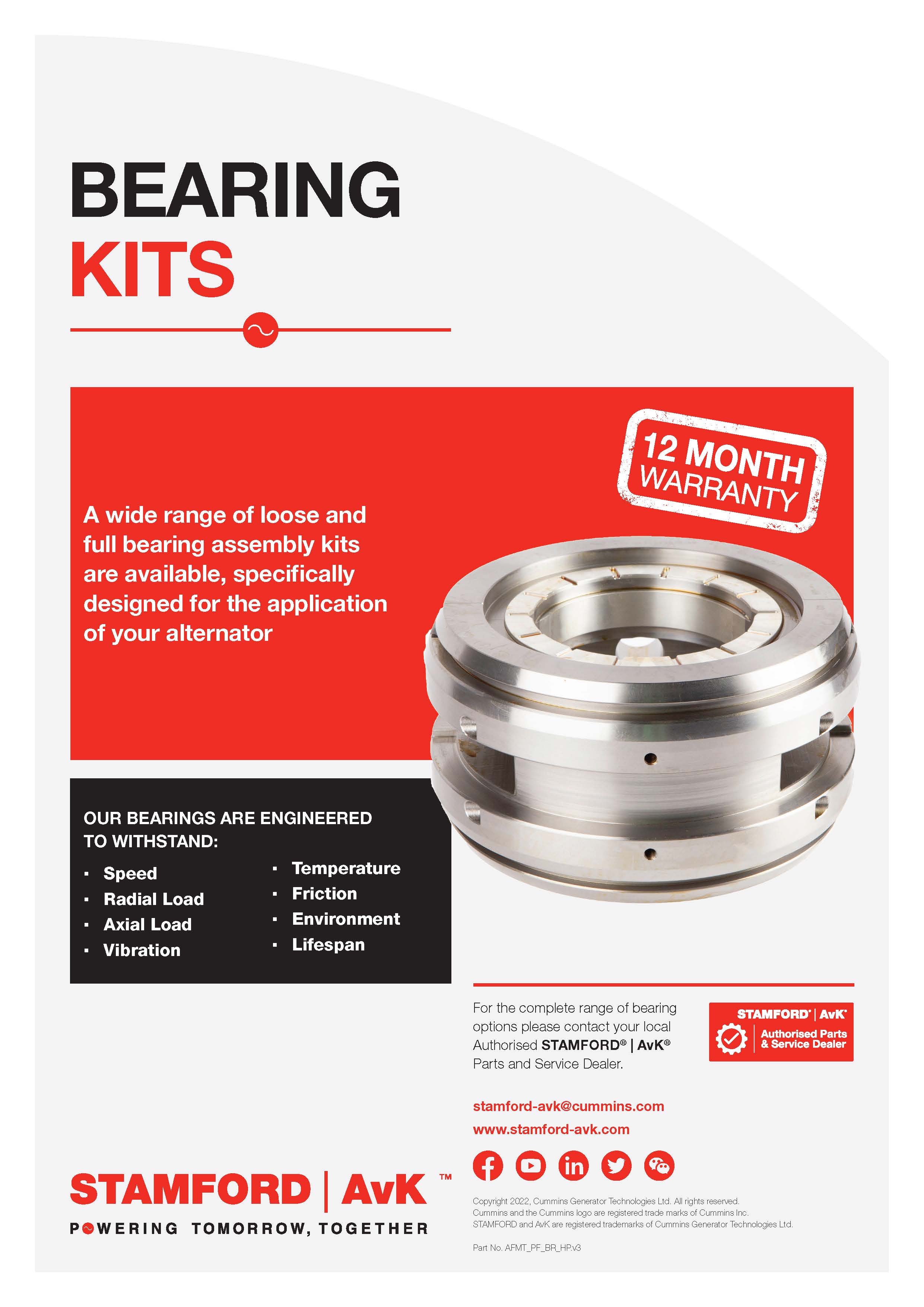 STAMFORD®
Bearings on STAMFORD® alternators should be replaced through a strict service cycle. We can help provide advice on the longevity and expected wear of this component of your product.
It's crucial when you do replace bearings to do so with genuine STAMFORD® parts to ensure the quality of your product and safeguard your business. With STAMFORD®'s authorised dealers you retain your warranty on parts.
To find out which bearings you require, either refer to the STAMFORD® parts catalogue or contact your local authorised parts dealer.
AvK®
Your AvK® alternator is bespoke tailored to your project needs and so it's key to check exactly what components you need to run your machine at 100%.
Anti-friction and Sleeve bearing replacement parts are available for all of our AvK® alternators and we can also offer major service kits for large AvK® alternator product lines.
Your local authorised parts dealer can help provide bearing replacements for your AvK® alternator.